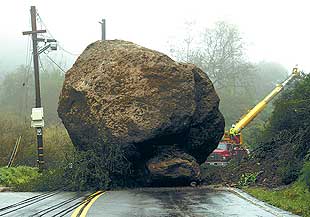 "Do not be quickly provoked in your spirit, for anger resides in the lap of fools."  Ecclesiastes 7:9
When I looked out of the front of my house, I noticed that the local authorities had placed barricades saying "road closed". They also erected similar signs in several places as far as a half mile away, along with detour signs. Surprisingly many cars ignored the warnings and came right up to my driveway to turn around. One man even got out and tried to remove the barricades and another drove through the side yard and out the front of my neighbor's yard.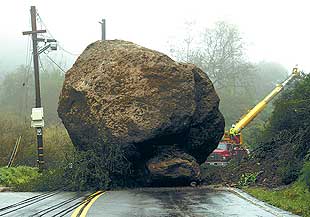 We don't like roadblocks, do we? Roadblocks slow us down. They get in our way. They are an inconvenience. They impede our progress. For some reason, we think the signs are for people who don't have as much sense as we do.
God will sometimes position roadblocks in front of us that call for our immediate decision to stop or go in another direction. We need to listen to the leading of the Holy Spirit and go in the direction He tells us to go.
I've heard of people at railroad crossings who saw the red lights flashing, bells ringing, the train approaching, and still they attempted to race across the tracks. Some people have been fortunate to "outrun" the train. Some people have not been so fortunate.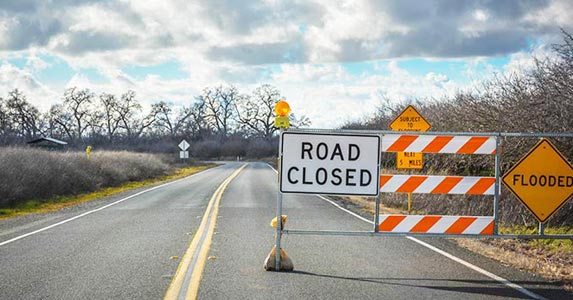 The same is true of people who drive around roadblocks set up during flooding. These people see the water running over the bridge, but the water appears low enough to go across safely. Regrettably, halfway across, the vehicle they're in stalls and they have to be pulled out by a rescue team. Or worse, the driver gets washed away.