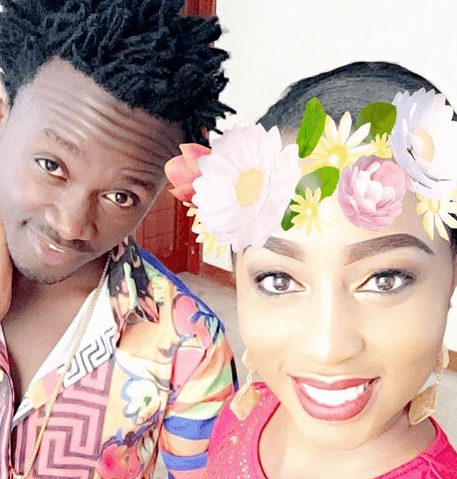 A lot has been said about Diana Marua, Bahati's sweetheart. She hit the limelight in August 2016, when she was introduced to the world as Bahati's bride in his song Mapenzi, a song that catalyzed her fame.
It seems the birth of the song also gave rise to their love that although fans know about it, the two have decided not to talk about it in public. The 29 year old, Diana, has been linked to a lot of controversies after photos of her and singer Bahati went viral, giving fans even more proof that she might become Mama Morgan very soon.
Well, there are positive things we do not know about this girl, Diana Marua.
Cancer Awareness Advocate
This girl has a heart! Diana Marua has been helping her father fight the stigma in children through his organization dubbed the Childhood Cancer Initiative. Their efforts were recently recognized through certificates and awards she and her father received in a ceremony that was graced by the who is who in the country.
She is a PR personnel
Who said light skins don't work? At least Diana does not wait for 'Bae' to make money for her, and at least her eye candy got her a job. Diana is a public relations personnel and marketer at…wait for it…EMB records. Yes, her boyfriend is her boss. Its called business and pleasure!
She is prayerful