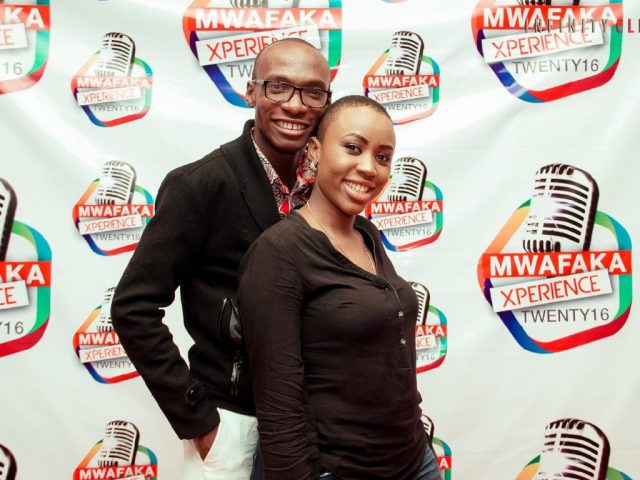 Comedian Sande Bush, better known as Dr Ofweneke has spoken publicly for the first time on claims that he assaulted his wife Veronicah Wanja alias Nicah The Queen.
Taking to Instagram on Tuesday evening, the curvaceous lady who is an upcoming gospel musician accused the witty comic of beating her up adding that she had to walk away from her come we stay relationship.
The "Ushuhuda" singer also said that she is a "single mum of two and trusted that God will watch over her and the children."
This is what she posted.
Mpasho reached out to Dr Ofweneke to get his side of the story and put this matter to rest once and for all.
He tried to avoid the question about beating up Nicah and said that he had no comment about it. Dr Ofweneke also said that he wanted to have breakfast and pray thereafter.

When this writer asked him whether men who pray or those who are spiritual beat up their partners, he decided to hang up.
Here's the audio: