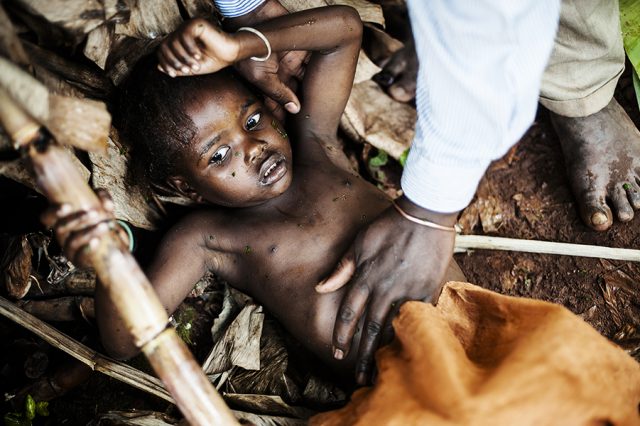 KAMPALA, Uganda – Each year hundreds of Ugandan children are kidnapped and murdered as part of a thriving human sacrifice business.
A Christian pastor is now teaming up with police and politicians to stop this brutal practice.
It's a little after 2 in the morning. About an hour's drive south of Kampala.
CBN News has joined undercover detectives, armed police and a pastor hunting for a witch doctor accused of kidnapping and killing children.
"Witch doctors believe that when you kidnap a child you get wealth, you get protection."
Brutal Ritual of Child Sacrifice
Pastor Peter Sewakiryanga leads the search. He runs Kyampisi Childcare Ministries, a Christian effort to stamp out child sacrifice in Uganda.  He describes the witch doctors' brutal ritual.
"When they get the child, most times they cut the neck, they take the blood out, they take the tissue, they cut the genitals or any other body organs that they wish that the spirits want."
A few hours in, the trail for the killer goes cold.
Pastor Peter says these gruesome crimes happen almost each month.
"The problem is increasing and many children are killed, and there are very few actually that survive, most of them die."
Rachel Kaseggu knows the heartbreak of losing a child.
"I had high hopes and dreams for Clive," Kaseggu told CBN News as she sobbed uncontrollably.
Kaseggu's 3-year-old son Clive disappeared June 2, 2015 while playing in the backyard of their home.
"It was around 10 in the morning when we noticed he was nowhere to be found," Kaseggu said.
CBN News met Kaseggu the day police told her what happened to her son.
"I've never even heard of child sacrifice, I didn't even know what that phrase meant."